Here are three useful tools for capturing 'screen shots' on your computer. While it is easy to take region screen shots on your desktop by pressing a few keystrokes, these applications can help you capture entire scrolling webpages.
Duck Capture | This has three capture modes: Capturing a window on your screen, region of your screen, or the contents of a tall web page that scrolls. On this you can easily edit and share a screenshot. Share the link through email, embed in your blog, or post to community.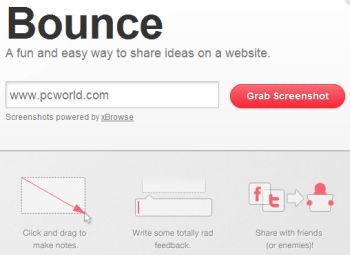 Bounce | This website allows you to capture screen shots with a few additions. It allows you to click and drag to make notes as well as having the option to upload an image. This also lets you capture full-length web pages. Afterward you can share on various websites.
 Paparazzi | This is a small utility for Mac OS X that makes screenshots of webpages. It is written in Objective-C using the Cocoa API and the WebKit framework. This also has full screen capabilities.